CATCH 'EM ALIVE – THE GREATEST WOLF HUNTER THAT EVER LIVED.
By Ronald J. Ward
Book is the life story of Jack "Catch 'em Alive" Abernathy, including his early exploits as a cowboy, Abernathy's 1905 wolf hunting expedition in Oklahoma Territory's unsettled Big Pasture with President Theodore Roosevelt, and his experience as a U.S. Marshal in the new state of Oklahoma.
251 pages. Paperback.
$27.00 (plus $5.00 shipping)
Price Includes Tax.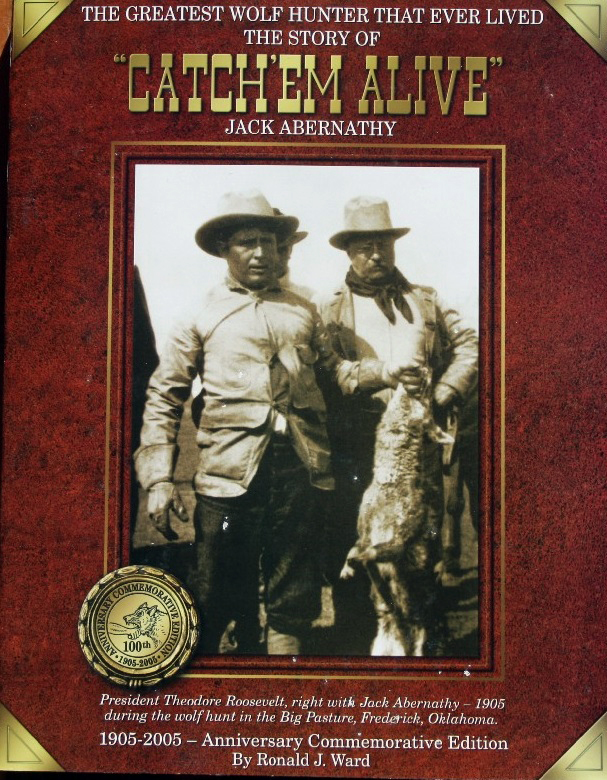 Copyright © 2018 Tillman County Historical Society. All Rights Reserved.