This book, assembled by a committee of historians and community members, tells the story of the history and development of the Laing Community in the northeast part of Tillman County, Oklahoma.
105 Pages. Paperback
$18 (plus $3 shipping)
Price Includes Tax.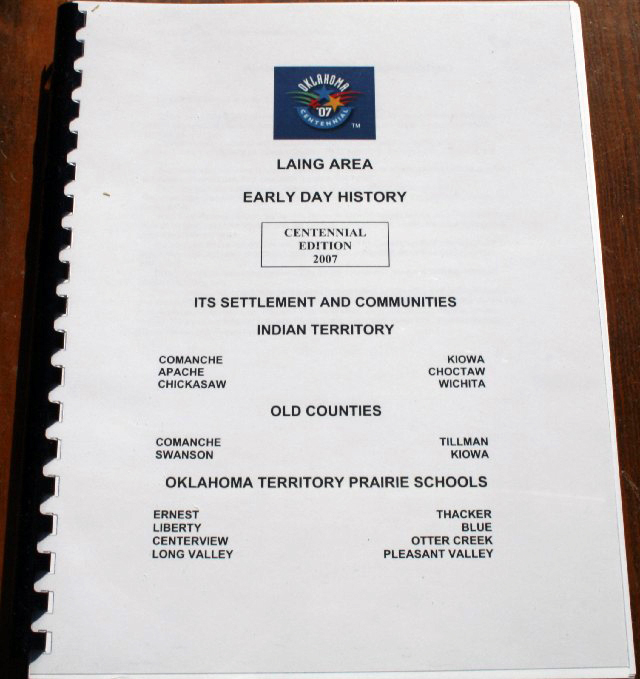 Copyright © 2018 Tillman County Historical Society. All Rights Reserved.