THE OBSERVER – LETTERS FROM OKLAHOMA TERRITORY
By Kenneth J. Peek
R.H. Wessel bought a newspaper in the newly settled Oklahoma Territory in 1901. The Wessel family operated the newspaper, The Frederick Press in Frederick, Oklahoma, for eight decades. This book is R.H. Wessel's account of life in early-day Oklahoma Territory, told largely in letters to his fiancé Margaret in Nebraska (later his wife) and his other written accounts.
128 Pages. Paperback
$22.00 (plus $3.00 postage)
Price Includes Tax.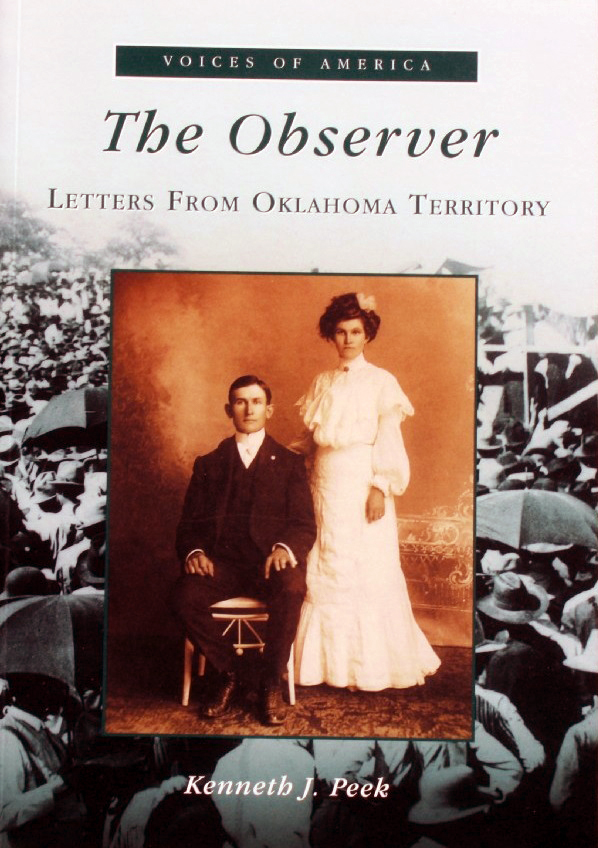 Copyright © 2018 Tillman County Historical Society. All Rights Reserved.