The Implement Shed houses some of the largest pieces in the Townsite collection. Including tractors, harrows, plows, grain separators, and other pieces of early farm machinery from the late 1800's to the 1950's.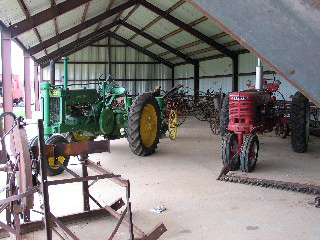 Two of the tractors in the shed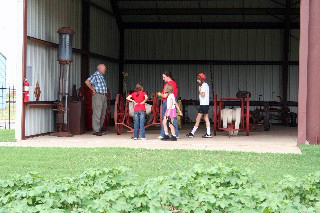 Visitors going through the shed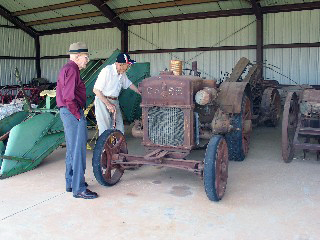 Visitors looking at a Case tractor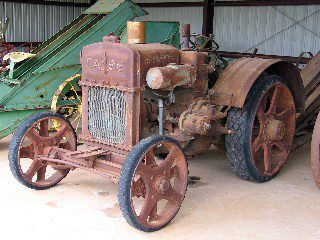 Case tractor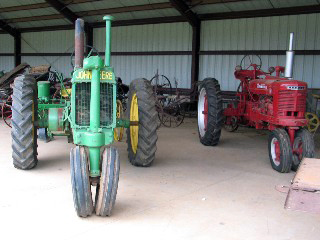 Tractors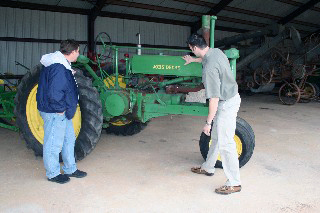 Restored John Deere tractor
Copyright © 2018 Tillman County Historical Society. All Rights Reserved.