The museum complex was started in 1977 when the Frederick Rotary Club and Tillman County Historical Society joined forces to save and move the one-room 1902 Horse Creek School from its original site in the northeast part of the county to a new location in Frederick. In 1996 the museum became affiliated with the Oklahoma Historical Society which coordinated renovations to the 1902 Frisco Depot and reformulation of the museum to represent a rural Townsite in the 1920s. At that time the museum, formerly the Tillman County Historical Museum, was renamed the Pioneer Heritage Townsite Center.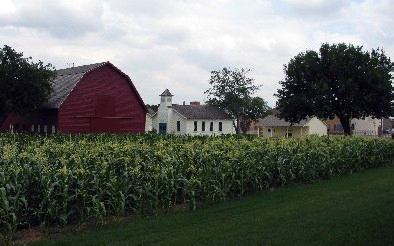 Open Tuesday - Saturday, 11:30 a.m. to 2:30 p.m.
Open at other times by special arrangement.
Closed holidays.
Admission is Free. Donations are accepted.
Pioneer Townsite Museum facilities are available weddings or special events.
Contact the Pioneer Townsite Museum for policy and fee schedule.
Copyright © 2018 Tillman County Historical Society. All Rights Reserved.