The Frisco Depot was scheduled for demolition when members of the Tillman County Historical Society and staff of the Tulsa office of the Frisco Railroad worked out a deal to save it. The Depot was moved to the Townsite in May 1985 in three separate pieces. The building houses the "What's Coming, What's Going" exhibit. This exhibit shows how agricultural products were shipped out, and building and household supplies were shipped in by rail. Some of the original furniture is still in place, as is graffiti from early workmen and travelers of Frederick. Three passenger trains stopped daily. Military personnel and civilians used this mode of transportation regularly before the automobile became popular.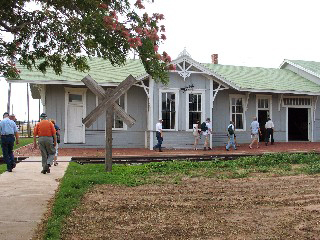 Tour outside Depot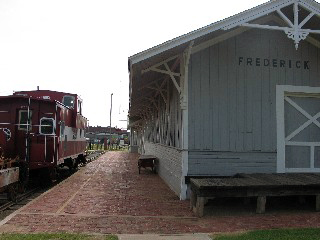 Caboose alongside Depot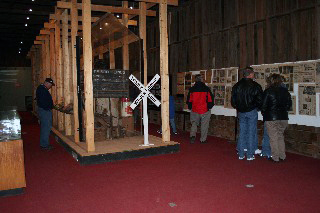 Tour inside Depot
Ticket window inside Depot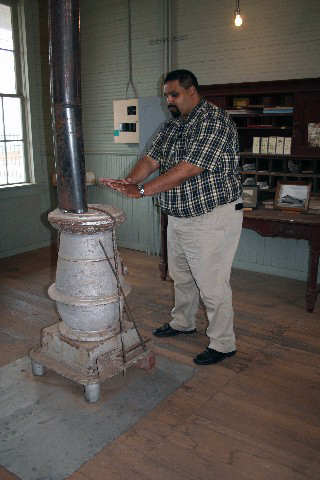 Wood stove inside Depot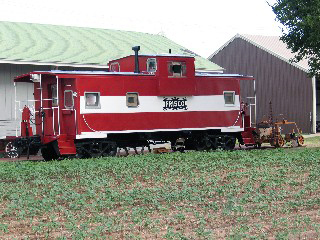 Caboose outside Depot
Copyright © 2018 Tillman County Historical Society. All Rights Reserved.