The Nill House structure was originally a corn crib, built from lumber milled on the Nill family farm. It was brought to this area by the Nill family in 1906. The family shipped the house by rail from Ohio to Tillman County. It was reassembled as a house, and the family of seven lived in it for about six months until a new house was built. The house was donated by N.C. Nill and moved to the Townsite in 1983.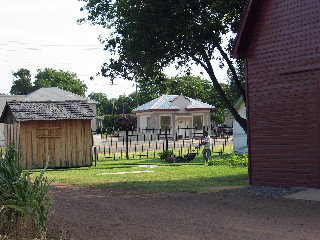 Nill House, left of the barn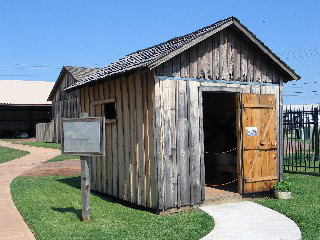 The Nill House
Copyright © 2018 Tillman County Historical Society. All Rights Reserved.